Tweets Lead to Punches Thrown at D.C. Comedy Club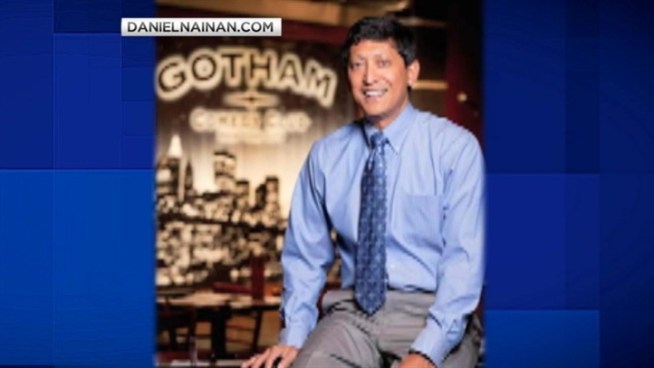 Jackie Bensen
Punches were thrown at a D.C. comedy club Wednesday night when a journalist live tweeted his disdain for a comedian's jokes. News4's Jackie Bensen has the latest.
Several tweets Wednesday night led to a brawl between a journalist and comedian Wednesday night at a D.C. comedy club.
A celebrity fundraiser called "The Funniest Celebrity in D.C." was held at the D.C. Improv Club in Northwest Wednesday, headlined by comedian Dan Nainan and featuring amateur celebrity performers.
D.C.-based journalist Josh Rogin was among those in the crowd, and during Nainan's show, tweeted Nainan had made "his umpteenth joke about how Asians can't distinguish between letters 'L' and 'R.'"
Nainan somehow got wind of those tweets and, according to witnesses and a police report, confronted and punched Rogin. Minutes later, Rogin tweeted he had just been punched by Nainan.
News4's Jackie Bensen spoke with Nainan regarding the incident Thursday.
"This reporter was sending out all these derogatory tweets, not just about me, but about these other journalists," Nainan said in a phone interview. "I looked at him and said, 'You know, you pick on me, that's one thing. Why are you picking on these poor people?'"
Nainan was given a citation by D.C. Police officers who responded to the incident.