Texting Not the Only Dangerous Distraction While Driving
Distracted driving study focuses on D.C. area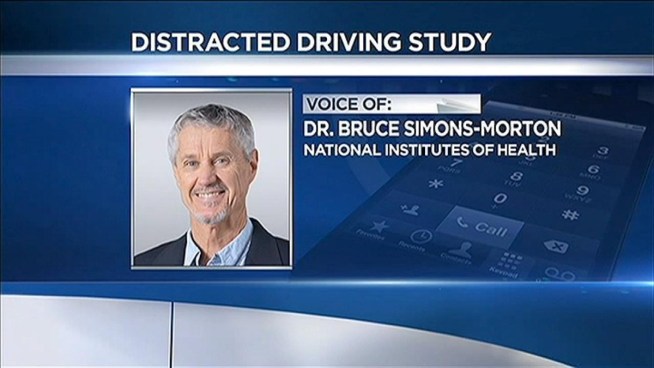 Kristin Wright
A study shows that every day habits behind the wheel can be as dangerous as texting with driving. News4's Kristin Wright reports.
A new study found that other things we do every day while driving can be just as dangerous as texting.
The study of D.C.-area drivers shows just how bad the problem may be. Researchers at the National Institutes of Health and Virginia Tech found that 10 percent of time spent behind the wheel, drivers are doing other things, like reaching for the phone, dialing and eating.
"I think it's a lot more than 10 percent, really," driver Omar Arouma said. "These are the ones who have been caught. However, it's definitely not safe."
"When drivers take their eyes off the forward roadway for two seconds or longer, their crash risk increases dramatically," a researcher told News4.
Distracted driving was the number one cause of crashes in 2012 in Montgomery County, where police are cracking down.
"I'll be optimistic in saying that I believe it's going to start declining because people are having to pay more attention," Montgomery County police Capt. Tom Didone said.