Teen Pleads Guilty to Sex Assault in D.C. School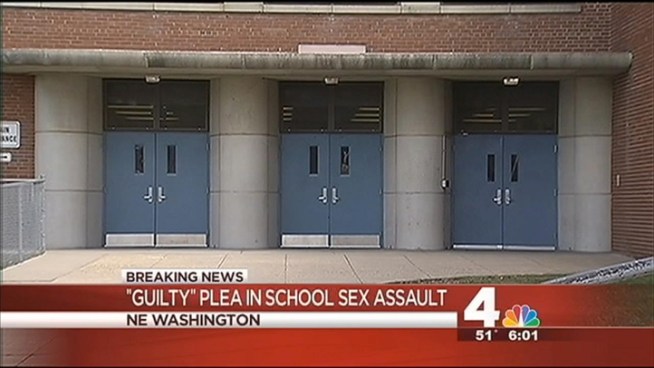 Pat Collins
A 17-year-old student pleaded guilty Wednesday evening to the sexual assault of another student at Friendship Public Charter School. News4's Pat Collins reports.
A 17-year-old boy accused of raping a 16-year-old girl in a Northeast D.C. school pleaded guilty Wednesday.
The incident took place in a computer lab at Friendship Public Charter School about 3 p.m. Tuesday. The girl told a friend and then police, who arrested the boy soon after the incident.
He pleaded guilty to first-degree sex assault and two counts of third-degree sex offense. He will be detained until a sentencing hearing next month.
The teen could remain incarcerated until he turns 21.