Subway Stickup Suspect Sought
Friday, Jul 15, 2011 | Updated 3:28 PM EDT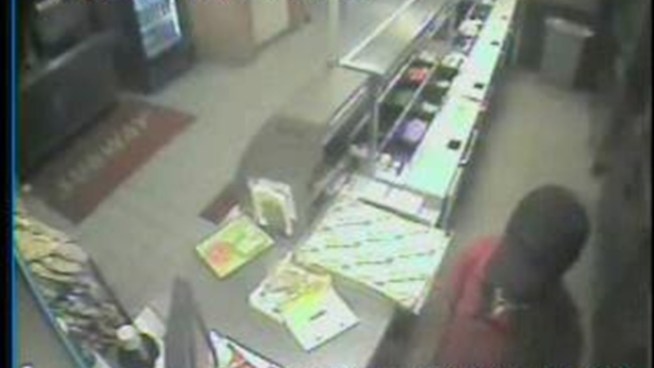 A Subway restaurant, located at 8040 13th Street in Silver Spring, was robbed July 2. Anyone with information should call 240-773-5100. Those who wish to remain anonymous may call Crime Solvers of Montgomery County toll-free at 1-866-411-TIPS (8477) or 240-773-TIPS (8477).
Police are searching for a suspect who robbed a Subway employee in Silver Spring at gunpoint.
The incident happened on July 2, at the Subway at 8040 13th Street. Authorities released surveillance video showing the suspect raising his arm to the sandwich shop's cashier, revealing a handgun. The suspect than jumps the counter and the cashier empties the till.
Police said the suspect is approximately 30-years-old, 5'09'' and between 230-250 pounds. He was reportedly wearing a white hooded sweatshirt, gray shorts, and white tube socks.
Tipsters can call police at 1-866-411-TIPS.