Second Fire in Three Days on One Road in Rural Md.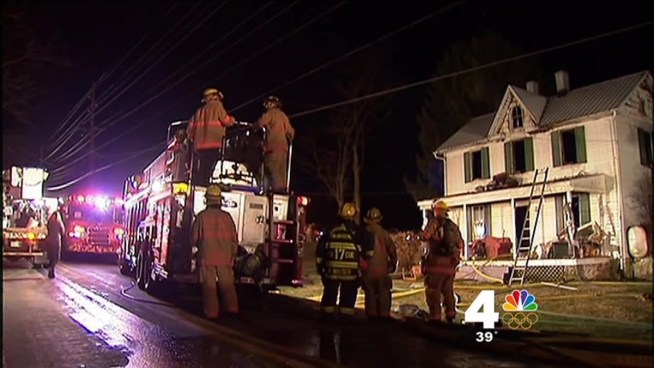 Jackie Bensen
A fast-moving fire gutted a home in Damascus, Md. Thursday night -- and it was the second fire in three days on that same road. News4's Jackie Bensen reports.
For the second time in three days, fire has consumed a home on a single street in rural Damacus, Md.
In Thursday's fire, a century-old farmhouse on Mountain View Road was gutted by a fast-moving fire that broke out around 8:30 p.m. Flames could be seen shooting into the air for miles away.
One of the occupants of the home was taken to the hospital with minor injuries.
Because the area has no fire hydrants, water had to be brought in by tanker truck, and dozens of firefighters were involved in putting out the blaze. The cause has not been determined.
On Christmas Eve, another home across the street on Mountain View Road burned. No one was hurt in that fire.
Investigators say that fire was caused by a wood stove.