Search Continues for Missing Frederick Co. Woman
Teresa Lentz's SUV and personal items were found on the shoulder of a road.
Saturday, Jun 22, 2013 | Updated 11:23 AM EDT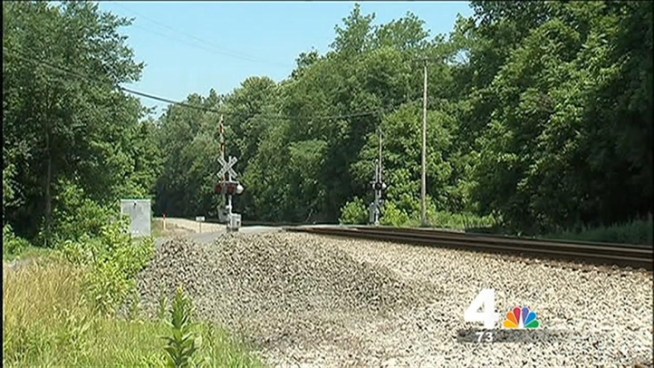 NBCWashington
The search continues for a woman from Frederick County missing since Wednesday. Teresa Lentz' car was found, but she has not been spotted since she made a deposit in an ATM.
There's still no sign of a missing Frederick County, Md., woman whose vehicle was found on the shoulder of a road.
Teresa Lynn Coie Lentz, 49, was reported missing Wednesday night after her daughter found Lentz's 2005 blue Ford Expedition on the shoulder of Reels Mill Road. Some of Lentz's personal items, including her cell phone and car keys, were found inside the SUV.
Police say Lentz was last seen around noon Wednesday when she left her Bartonsville Road home to run errands.
A picture from an ATM shows her making a deposit, according to the Frederick County Sheriff's Office.
When she didn't respond to phone calls and text messages later that evening, her family began to look for her.
Lentz is 5'6" and 165 pounds. She has brown, shoulder length hair, hazel eyes and wears glasses. Her SUV has white lettering on the side and rear windows, which says, "Mountaintop Electric, Residential Light, Commercial Service and Upgrades, 240-285-8795, 301-663-3067 "

If you've seen Teresa Lentz or saw her and her vehicle Wednesday, call 301-600-1046.