Raccoon Tests Positive for Rabies in Anne Arundel Co.
Sunday, Mar 16, 2014 | Updated 2:56 AM EDT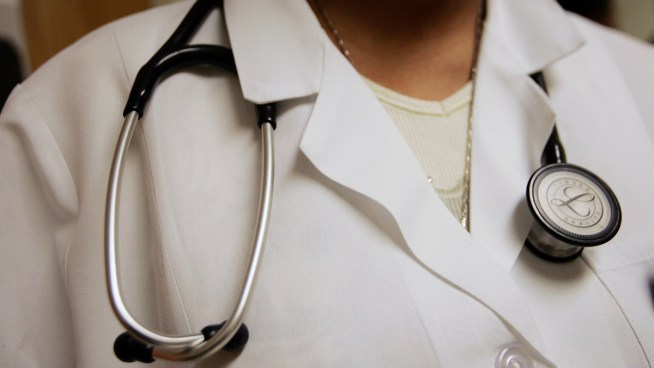 Getty Images
DORCHESTER - APRIL 05: Dominique Entzminger, a physician assistant of family medicine, wears a stethoscope during an examination at the Codman Square Health Center April 5, 2006 in Dorchester, Massachusetts. State lawmakers approved a health care reform bill March 4 that would make Massachusetts the first state in the nation to require all its citizens have some form of health insurance. Governor Mitt Romney is scheduled to sign the bill next week. (Photo by Joe Raedle/Getty Images)
Authorities say a raccoon found on Snow Hill Lane in Gambrills has tested positive for rabies.
The Capital of Annapolis reports health officials are looking for anyone who came into contact with the raccoon recently near the Four Seasons Estates in Gambrills. Authorities say the raccoon was found March 13.
Authorities say anyone who came in contact with the raccoon should call the health department at 410-222-7256 Monday through Friday or 443-481-3140 after business hours.