Public Memorial Service for Neil Armstrong Set in D.C.
Wednesday, Sep 5, 2012 | Updated 10:05 AM EDT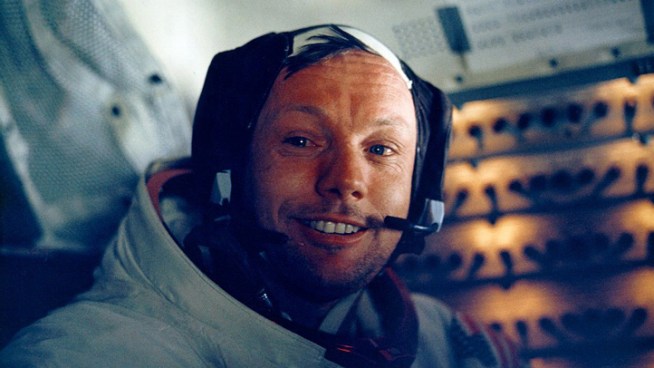 Getty Images
30Th Anniversary Of Apollo 11 Landing On The Moon (19 Of 20): Astronaut Neil Armstrong Inside The Lunar Module. Man's First Landing On The Moon Occurred At 4: 17 P.M. On July 20, 1969 As Lunar Module "Eagle" Touched Down Gently On The Sea Of Tranquility On The East Side Of The Moon. The Lm (Lunar Module) Landed On The Moon On July 20, 1969 And Returned To The Command Module On July 21. The Command Module Left Lunar Orbit On July 22 And Returned To Earth On July 24, 1969. Apollo 11 Splashed Down In The Pacific Ocean On July 24 1969 At 12: 50: 35 P.M. Edt After A Mission Elapsed Time Of 195 Hrs, 18 Mins, 35 Secs. (Photo By Nasa/Getty Images)
A public memorial service will be held for astronaut Neil Armstrong next week here in D.C.
The memorial service will be held at the National Cathedral next Thursday at 10 a.m. and will be broadcast live on NASA T-V.
Armstrong, the first man to walk on the moon, died late last month at the age of 82 from complications after heart surgery.