Protestors Arrested Outside Department of Justice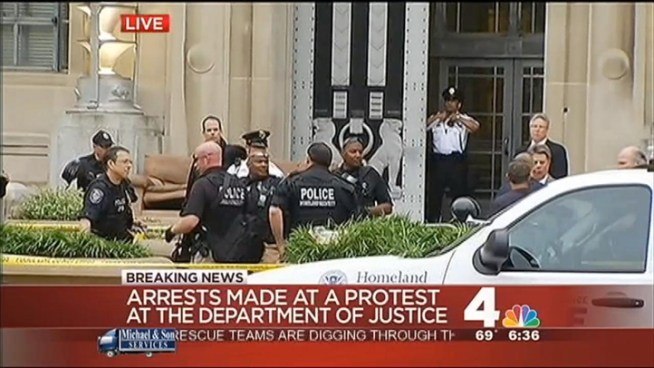 Up to 10 people have been arrested at the Department of Justice for blocking the building while protesting home foreclosures. News4's Megan McGrath reports.
Several protesters were arrested Tuesday morning outside the Department of Justice in Northwest D.C.
Members of the Home Defenders League set up a small encampment overnight to protest the home foreclosure crisis. The group called on the Justice Department to arrest Wall Street bankers.
Police removed the facade of a home the protestors set up on the steps of the Justice Department before the beginning of the business day.
At least nine people were arrested, Megan McGrath reported.