Officer Shot in Crossfire by Another Officer
Saturday, Dec 14, 2013 | Updated 9:45 AM EDT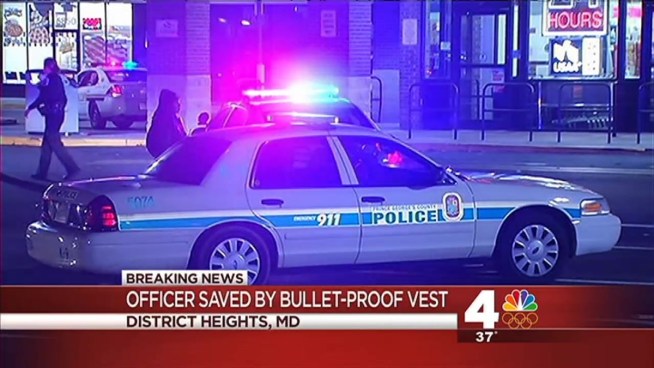 A police officer injured after a shootout with a gunman in District Heights. News4's Darcy Spencer has details on what led to the gunfire.
Police said a police officer who was shot during a robbery on December 7 was shot by a fellow police officer during the incident.
Investigators from the Prince George's County Police Department said forensic analysis showed a District Heights officer was struck from a round fired by Cpl. Kenneth Meushaw while they were stopping a suspect car.
The officer was hit but not seriously injured, thanks to his vest.
See also: Prince George's Officer Saved by Bulletproof Vest
Investigators said the officers approached the suspect's car on opposite sides at an apartment complex on Parkland Court. During an exchange of gunfire with those in the car, the District Heights officer and Meushaw both fired their service weapons.
One suspect was hospitalized with life-threatening injuries.