Obama To Wrap Va. Swing In Centreville
Will speak at high school Saturday afternoon
Saturday, Jul 14, 2012 | Updated 9:34 AM EDT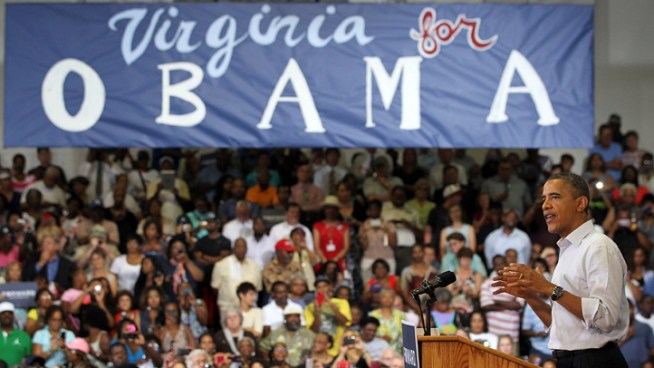 Getty Images
President Barack Obama speaks during his 'A Vision for Virginia's Middle Class' campaign event July 13, 2012 at Green Run High School in Virginia Beach, Virginia. Obama discussed his plan to restore middle class security and urged the Congress to act on extending tax cuts to middle class families.
President Obama wraps up two days of campaigning in Virginia in Fairfax County with a rally at a local high school.
Obama is scheduled to address supporters at 4 p.m. Saturday at Centreville High School. The campaign passed out tickets earlier this week.
The president campaigned on Friday in Roanoke and Hampton Roads, touting his proposal to end the Bush-era tax cuts for wealthy Americans.
In northern Virginia, Republican Corey Stewart, chairman of the Prince William County's Board of Supervisors, responded that Virginia's economy is thriving in spite of Obama's policies, not because of them.
Obama won Virginia four years ago, the first Democrat to do so since 1964. Both parties see Virginia as a swing state; as a result Virginia trails only Ohio and Florida in campaign ad spending.