Minor Earthquake Strikes Virginia
Did anyone feel it?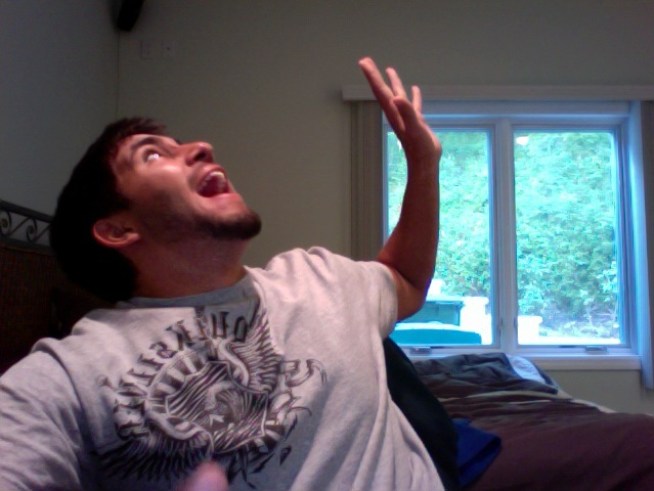 Joey F.
Back in July, NBCLA asked for users' earthquake photos. Joey F. in Calabasas sent us this one that feels just a bit too conveniently timed. For this latest quake hoax, Joey's panicked photo seems to fits perfectly. His original caption: "I live in Calabasas CA and a crazy thing happened.. just as I was about to snap a picture of myself on my computer, the earthquake struck. This picture caught my trying to catch the pictures i have on my ceiling that all fell."
An earthquake hit Virginia early Saturday morning -- but you'd be forgiven if you missed it.
A 2.4-magnitude earthquake struck near Ashland, Va., at about 2:10 a.m. early Saturday morning. It is unclear that anyone even felt it. About a thousand low-magnitude earthquakes occur every day.
These earthquakes are typically not felt by residents of the affected areas.
Ashland, Va., calls itself the "Center of the Universe" -- but "Epicenter" might be the more appropriate word.