Woman Sexually Assaulted at Work Near Shaw Metro
Thursday, Sep 19, 2013 | Updated 1:12 PM EDT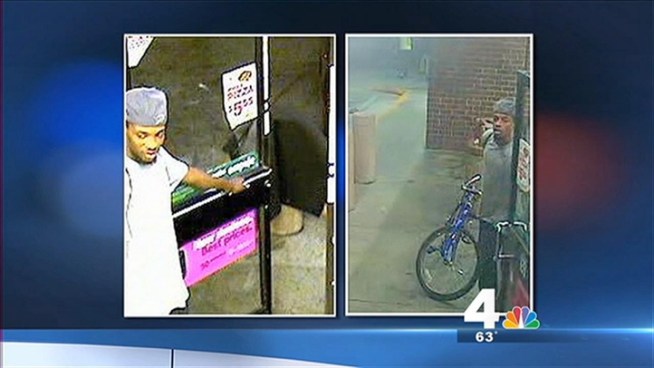 Shomari Stone
Surveillance images from a 7-Eleven at 7th and Rhode Island show a person of interest in a sex assault in a building across from the Shaw Metro station earlier this week. News4's Shomari Stone has the latest details.
Police need the public's help identifying a man wanted in connection with a sexual assault in D.C. Tuesday morning.
According to a news release, the man entered the victim's place of employment around 9 a.m. in the 1700 block of 7th Street NW, just down the street from the Shaw Metro station. He then sexually assaulted her.
Sources tell News4's Shomari Stone the woman was assaulted inside an apartment building. There, residents have posted "Rape Alert" signs in elevators and common areas, warning residents of the alleged attacker.
He is described as a black man with a medium complexion and skinny build in his early 20s, with a tattoo on his right forearm and facial hair.
At the time, he was carrying a blue backpack and wearing a gray shirt, black pants and a gray baseball hat.