Local Moms Celebrate Royal Birth
Tuesday, Jul 23, 2013 | Updated 8:56 AM EDT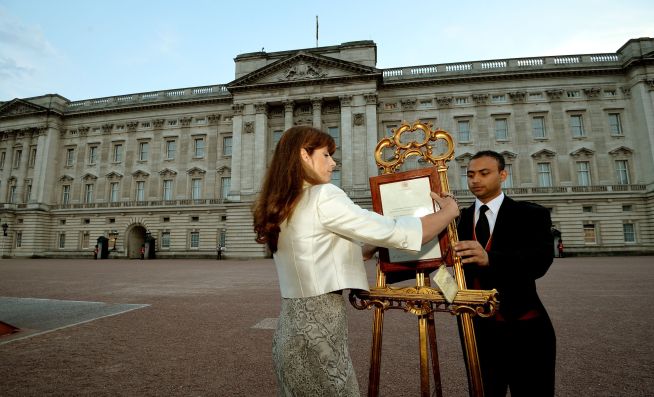 ASSOCIATED PRESS
The Queen's Press Secretary Ailsa Anderson and footman Badar Azim place the announcement on public display.
Some new mothers will celebrate the birth of the Prince of Cambridge and their little ones Tuesday.
Women who gave birth at Shady Grove Adventist Hospital in Rockville, Md., Monday will celebrate with an afternoon tea at 2 p.m. Tuesday.
Each baby will get a blue or pink crown and their moms will receive a regal picture frame to commemorate the birthday they share with the new prince.
"At Shady Grove Adventist Hospital, our expert physicians and staff recognize that every birth is
a special and unique experience," said Terry Francis, director of Perinatal Services at Shady
Grove Adventist Hospital. "We are honored to celebrate with the mothers and babies here today
and every day."
Shady Grove Adventist Hospital delivers 5,000 babies each year.
RELATED COVERAGE ON NBCWashington.com: