Local Airports Finally Reopen
Major airports now open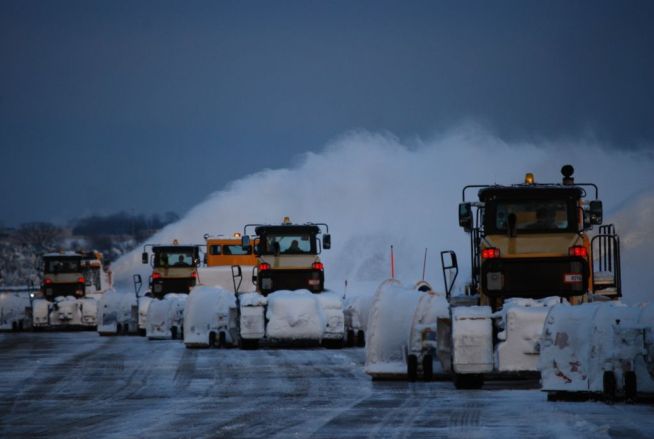 "cassell78@netzero.com"
Hi here are 2 pictures.....one today---which my husband (David Cassell) is on the Dulles Airport Snow Removal Crew...working on Day 6, my daughter and I have not had him at home since Friday 3:30am....and not looking anytime soon....... 2nd pic.......my daughter after a much smaller snow, being pulled on sled........5 yr old Allyson Cassell, Hillsboro, VA ____________________________________________________________ Diet Help Reach your goals of being healthier and happier. Click here for diet tips and solutions. http://thirdpartyoffers.ne...
After a week of closures and delays, Reagan National Airport, Dulles International Airport and Baltimore-Washington International Airport are back open for business.
Dulles reopened at 6 a.m. Thursday. BWI also reopened its two main runways early Thursday morning. It was expecting its first flight to arrive at about 8:30 a.m.
Although the airports are open, there are still a lot of cancellations. Southwest has already canceled all of its flights for Thursday. Travelers are advised to call their airline before going to the airport.
Reagan National Airport opened at about 11 a.m.
It's been a tough week for people trying to fly in and out of the Washington area. A blizzard shut down the local airports over the weekend. They reopened by Monday, but were forced to shut down again on Tuesday when another blizzard struck.