Japanese Lantern Lighting Set For Sunday
Lighting will celebrate 100th anniversary of cherry blossoms
Sunday, Apr 8, 2012 | Updated 11:50 AM EDT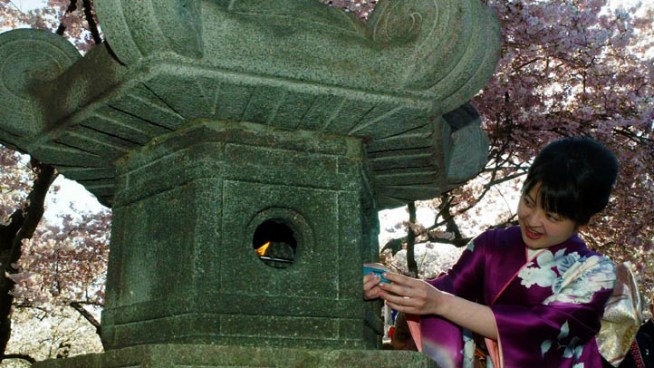 Getty Images
The Japanese Stone Lantern at the Tidal Basin is lit just once a year, during the Cherry Blossom Festival.
The National Park Service and officials from Washington and Japan will host a ceremonial lighting of the city's Japanese Stone Lantern to mark the 100th anniversary of the gift of cherry blossom trees from Tokyo.
The lighting ceremony is planned for Sunday afternoon at 3 p.m. The lantern is located among some of the oldest cherry blossom trees that were planted 100 years ago on the north side of the Tidal Basin.
Japanese Ambassador Ichiro Fujisaki will join officials from the District of Columbia and park service for the lighting.
The Japanese Stone Lantern was a gift to the city of Washington in 1954 as a symbol of friendship from Japan. It is lit once each year during the National Cherry Blossom Festival. The lantern was carved 360 years ago.