Head-On Crash Kills Teen, Injures Three
Saturday, Dec 28, 2013 | Updated 12:03 PM EDT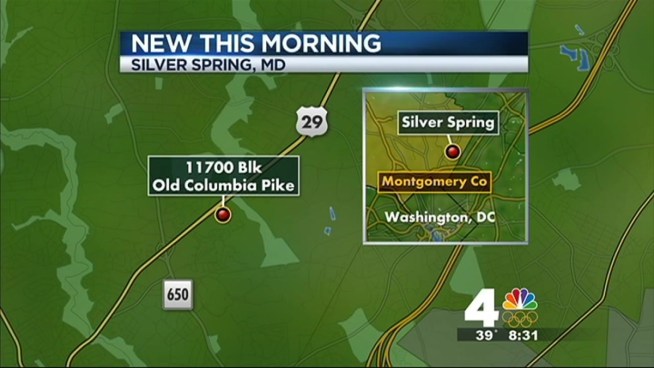 Two cars smashed head-on on Columbia Pike Road.
One person was killed and three others were injured after two cars collided in Silver Spring, Md., early Saturday morning.
Detectives said an Infiniti was traveling northbound on Old Columbia Pike and crossed the center line, hitting a Chevrolet Tahoe head-on. Oscar Alexander Orellana, 18, of Wheaton, was a passenger in the Infiniti and was killed in the crash.
The driver of the Infiniti and a rear passenger were both transported to local hospitals with non-life threatening injuries. The driver of the Infiniti is identified as Cristian Omar Vargas, 19, of Wheaton. The rear passenger is identified as Kyle Robinson, 23, of Kensington.
The driver of the Tahoe is identified as Edwin Alexander Rivera, 25, of Silver Spring. He was transported to a local hospital with non-life threatening injuries.
Investigators are looking at whether alcohol and seat belt usage may have been factors but the circumstances of this collision remain under investigation. No charges have been placed at this time.