Man Suspected of Attacking Two with Hammer
Suspect expected to appear in court Monday morining
Monday, Dec 30, 2013 | Updated 6:09 AM EDT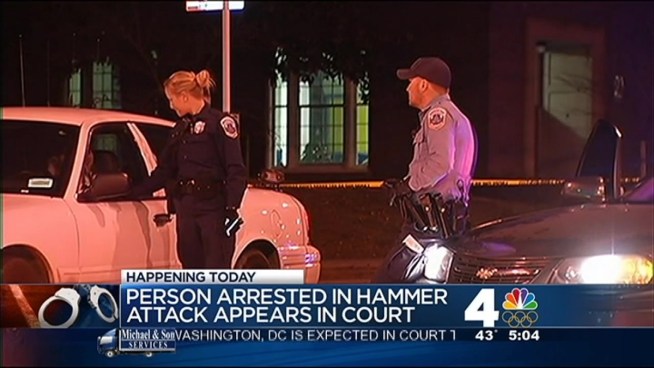 NBCWashington
A man suspected in a hammer attack that happened Saturday night along Minnesota Avenue Southeast will appear in court today.
A man accused of attacking two men with a hammer Saturday night in southeast D.C. is expected to appear in court Monday morning.
The attack happened along Minnesota Avenue SE, near F Street.
D.C. police still hasn't released the name of the person they arrested, nor have they said what led up to the attack.
The two men were hurt, but are expected to recover.