Getting a Job, Easy as D-M-V?
New study lists D.C. as easiest place to find a job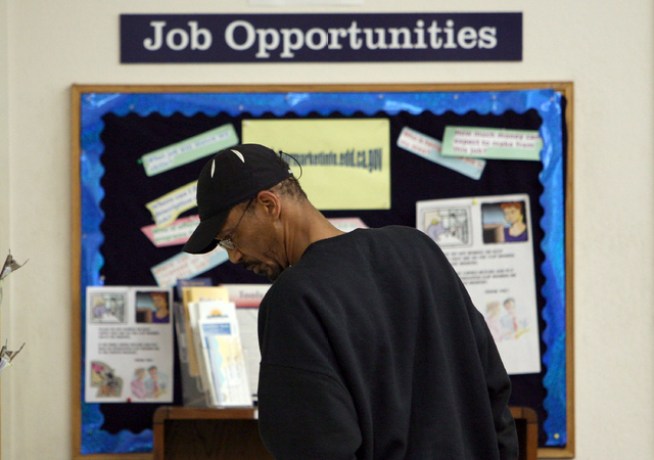 Getty Images
OAKLAND, CA - APRIL 17: A job seeker looks at job listings posted at the East Bay Works One-Stop Career Center April 17, 2009 in Oakland, California. The California state unemployment rate surged to 11.2 percent in March, the highest level since 1941 when unemployment was 11.7 percent. An estimated 2.1 million Californians are out of work. . (Photo by Justin Sullivan/Getty Images)
If you're in the market for a job, D.C. is apparently the place for you.
It's easier to find a job in D.C. than in any other large city, according to a new survey published in the Washington Business Journal.
The Journal cites a study by Juju.com that measured the number of open positions posted online, and compared the listings with the city's unemployment rate.
Washington had an open position for every 1.2 unemployed people. Baltimore ranked fourth in the nation, with San Jose, Calif., New York and Boston rounding out the top five.
On the opposite side of the spectrum, Los Angeles; Riverside, Calif., Las Vegas and Miami are the toughest cities to find work. In Miami there are nearly 10 unemployed people for every open position.
---
Fan, Follow and Text: Get the latest from NBCWashington.com anytime, anywhere. Follow us on Twitter and Facebook. Sign up for our e-mail newsletters and get breaking news delivered right to your mobile phone -- just text DCBREAKING to 622339 to sign up. (Message and data rates may apply.)