Frederick, Md., Mayor Begins 2nd Term
Thursday, Dec 12, 2013 | Updated 6:20 AM EDT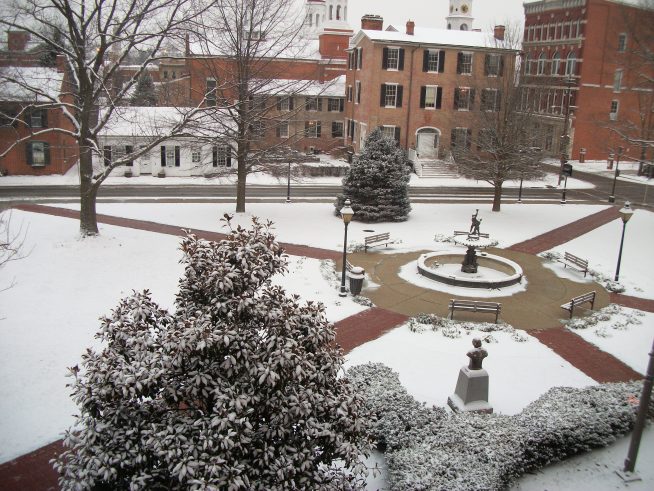 Randy McClement
Picture of City Hall front courtyard. Randy McClement, Mayor "The difference between a successful person and others is not the lack of strength, not a lack of knowledge, but rather a lack of will." ....Vince Lombardi....
Frederick Mayor Randy McClement is beginning his second term.
Thursday's inauguration ceremony follows the Republican mayor's November victory in a three-way race.
McClement has said he will remain focused on improving the downtown business district.
In his first four-year term, McClement heavily promoted biking. His administration created an annual high-wheel bicycle race through the downtown.
Last week, McClement's administration broke ground on the final phase of the downtown Carroll Creek Park.
McClement also kept minor league baseball in town by working out a 10-year lease with the Frederick Keys for their continued use of city-owned Harry Grove Stadium.