Fights Prompt Lockdown of Virginia State Campus
Thursday, Oct 17, 2013 | Updated 8:44 AM EST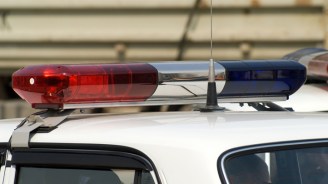 A lockdown imposed at Virginia State University following an outbreak of fights has been lifted.
The lockdown ended at 7 a.m. Thursday and classes will operate normally.
University spokesman Tom Reed tells media outlets that one person was stabbed during the first fight Wednesday evening near a basketball court. The victim was taken to a local hospital with a non-life threatening injury.
Reed says several other fights then occurred around the campus.
No arrests have been made. Campus and Chesterfield County police are investigating.