Federal Contractors Await Reduced Paychecks, Not Back Pay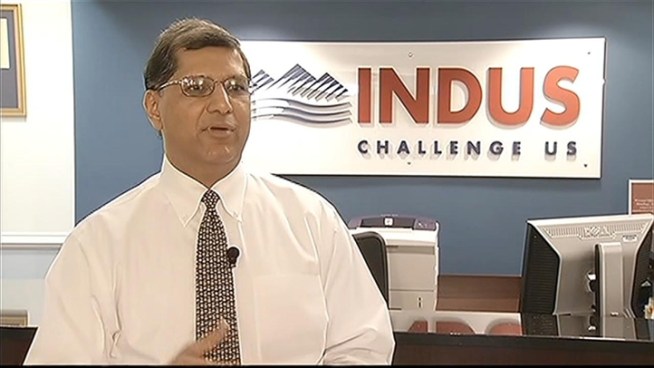 David Culver
There's a large group of workers in the DC area still impacted by the shutdown -- government contractors are back on the job, but will not be compensated for their furloughed days. Northern Virginia Bureau Reporter David Culver spent a day at a company in one of the hardest hit areas -- Tysons Corner, Va.
Federal workers may be eager for that next paycheck, and they have more reason to be than government contractors that won't be reimbursed for their days off.
After about two weeks with no work, IT solutions provider INDUS in Tysons Corner is hiring to fill positions by former employees driven away by uncertainty.
Senior Vice President Paula Ewen's seven days of unpaid time off were no vacation.
"Stuck close to home, visited with family, tried not to spend any money or do anything," she said.
About 100 of her colleagues did the same. Some sought new opportunities.
"I've had people resign because of the vulnerability of the government," Ewen said.
CEO, Shiv Krishnan, who also went without pay doesn't blame the handful of employees who couldn't take the uncertainty anymore.
It's the same story for many of the more than 4,000 government contractors in Fairfax County.
With another potential shutdown in January, Ewen's not sure how she'll fill those positions.
"It's going to be a hard sell because we can't make any predictions," she said.
And while federal employees are expecting their back pay at the end of this month, that's when government contractors will get their reduced paychecks.