Dogs Give 'Hope' to Navy Yard Employees
Thursday, Sep 26, 2013 | Updated 8:11 PM EDT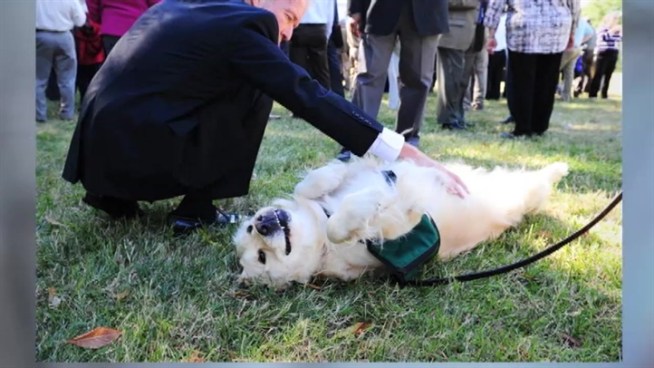 The healing process at Navy Yard was helped along by a unique group. Dogs that are part of the HOPE Crisis response team spent part of the day comforting workers there.
Workers at the Washington, D.C., Navy Yard got a unique pick-me-up Thursday morning.
Hope Dogs greeted employees in parking lots around the Navy Yard as they arrived. The dogs also stopped by for a visit Wednesday after a prayer service for employees.
Last week, IT contractor Aaron Alexis gunned down 12 workers and injured several others at the Navy Yard.
Hope is an animal-assisted crisis response team that uses dogs to help people cope with traumatic events.
RELATED COVERAGE ON NBCWashington.com: