Cue the Scary Music: Was Mozart Murdered?
Author: "Sometimes truth is stranger than fiction"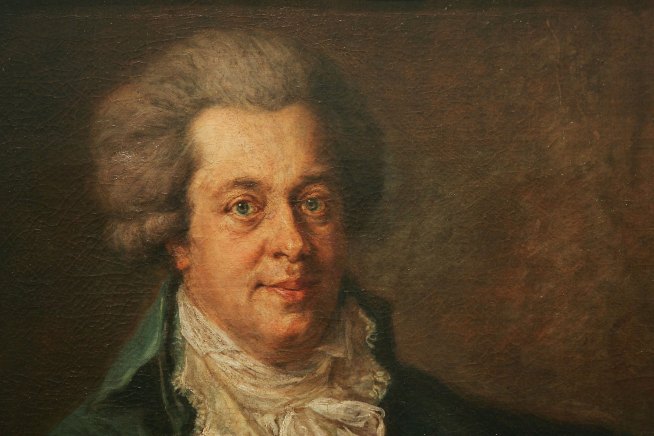 Getty Images
BERLIN, GERMANY - JANUARY 19: A portrait of Austrian composer Wolfgang Amadeus Mozart by painter Johann Georg Edlinger, showing the composer not long before his death, hangs at the Gemaeldegalerie on January 19, 2006 in Berlin, Germany. Cities across Europe are preparing concerts and exhibitions ahead of the 250th anniversary of Mozart's birthday on January 27. (Photo by Sean Gallup/Getty Images)
An Annapolis woman says she's solved a cold case more than 300 years old. What killed Wolfgang Amadeus Mozart?
Traditional wisdom says the 35-year-old composer died of an illness in 1791. But Helen Brockmeyer says it was a case of murder. In fact, she claims that Freemasons slashed Mozart's throat because he insulted an Austrian prince.
Call it the ultimate conspiracy theory.
Brockmeyer pieces it all together in her book, "Echoes of a Distant Crime: Resolving the Mozart Cold Case File."
"My theory sounds totally unbelievable, but sometimes truth is stranger than fiction," Brockmeyer told The Annapolis Capital. "I've always been the kind of person who dances to their own drummer. A lot of scholars are afraid of being called crazy. I'm an unknown author; they can call me crazy, as long as they don't throw eggs on my car."
By day, Brockmeyer is an unassuming secretary at the Naval Academy. But since 1986, she's worked a side job as a super sleuth. Brockmeyer says she's uncovered a painting of a Masonic meeting that shows Mozart being held at knifepoint -- with his throat slashed.
Brockmeyer isn't the first to claim Mozart was murdered. Some have suggested the Austrian composer was poisoned.
However, others claim Mozart's death was due to something far less sinister -- rheumatic fever or even strep throat.