Capitol Christmas Tree En Route to D.C.
Spruce cut from Colorado forest Friday
Saturday, Nov 3, 2012 | Updated 2:07 PM EST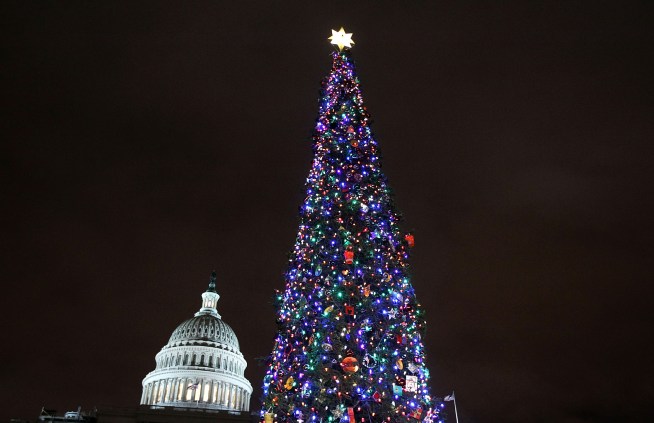 Getty Images
WASHINGTON, DC - DECEMBER 06: The 2011 Capitol Christmas Tree is seen after it was lid by U.S. Speaker of the House Rep. John Boehner (R-OH) and Seven-year-old Johnny Crawford of Sonora, California, at the West Front of the Capitol December 6, 2011 on Capitol Hill in Washington, DC. (Photo by Alex Wong/Getty Images)
If you were aiming to be the first to get your Christmas tree, count yourself out.
The tree that will light up the grounds of the U.S. Capitol this holiday season is already headed to Washington. Friday, the 73-foot Engelmann Spruce that will sit on the Capitol grounds was cut down in Colorado's White River National Forest.
It took a crane to lift it through the air before settling it on a huge flatbed truck. Crews are spending the rest of the weekend wrapping it up and preparing it for a national tour. The tree will travel through 10 states before arriving in Washington, D.C. on Monday, November 26.
Most of the transportation costs are being paid through private donations and sponsorships.