Budget Vote Includes D.C. Spending Authority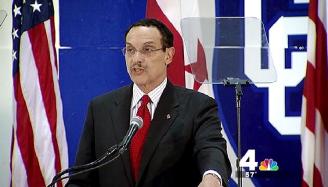 The budget deal that ended the government shutdown Wednesday evening includes an agreement that would allow the District to spend its own funds, even if another shutdown were to occur.
While the federal government will be funded through Jan. 15, 2014, for the first time, the District will be allowed to use its local funds through September 2014.
In case there is another government shutdown, the District will be able to draw reserve funds to pay basic operating expenses and payrolls -- something District leaders were not able to do during the 16-day shutdown this year.
"The health, safety, and welfare of 632,000 District residents should never be a bargaining chip in a debate over the federal budget," D.C. Mayor Vincent Gray said Wednesday. "I'm relieved and thankful that we will not have to worry for the rest of the fiscal year about becoming collateral damage if, God forbid, the federal government is again forced to shut down."