Bill to Arm Va. School Employees Faces First Test
Thursday, Jan 17, 2013 | Updated 10:35 PM EDT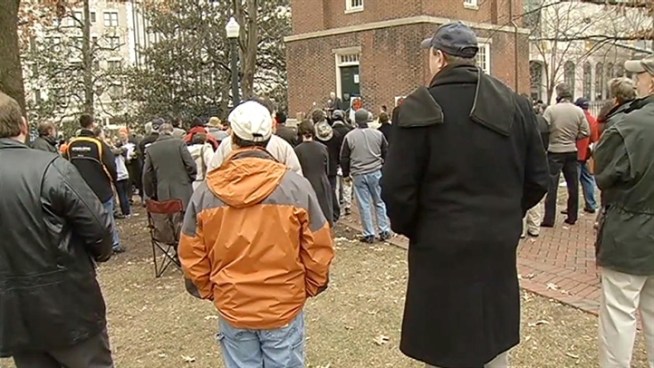 Julie Carey
Virginia lawmakers debate several gun measures included arming someone at each school. News4 Northern Virginia Bureau Chief Julie Carey reports.
A Virginia legislative subcommittee is set to consider a proposal to arm public school employees.
Del. Bob Marshall's bill would require school boards to designate one person in every school who would be authorized to carry a concealed handgun on school property. The Prince William County Republican submitted the legislation after the mass school shooting in Connecticut.
A historically pro-gun House Militia, Police and Public Safety subcommittee is scheduled to consider the proposal late Thursday afternoon.
Also on the agenda are several gun control bills. Among them are measures to prohibit the sale of assault rifles and high-capacity ammunition clips, expand background checks for gun buyers and tighten the requirements for obtaining a concealed weapons permit.