Auto Shop Worker Points Police to Hit and Run Suspect
Tuesday, Nov 12, 2013 | Updated 11:25 PM EDT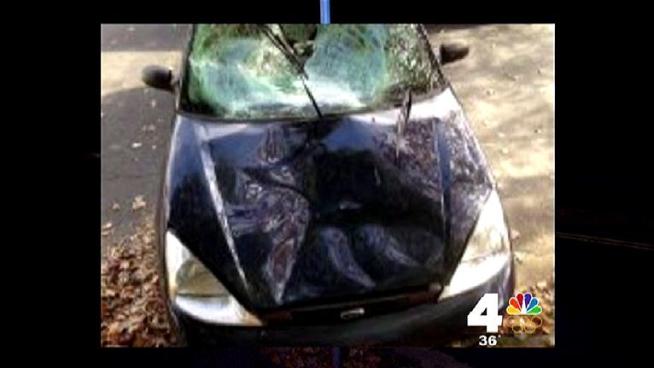 Jackie Bensen
A 21-year-old woman was left for dead last month near her Springfield home when the driver who struck her sped away from the scene. She is now expected to be OK. The suspected driver in the case was identified when an auto worker noticed human hair on the man's car.
An auto shop employee who spotted human hair on a car he was working on helped crack a hit and run investigation in Springfield, Va.
Destiny Simons, 21, was walking along Gambrill Road near her home Oct. 28 when a driver struck her, and fled the scene. She was left with severe injuries to the head, torso and legs.
"She's so lucky to be alive," Destiny's father Robert Simons told News4.
It wasn't until an employee at Best Auto Glass in Merrifield contacted police, saying he found what appeared to be blood and human hair and flesh on the windshield of a Ford Taurus that was brought in for repairs.
"I just want to shake his hand and say, 'Thanks,'" Robert Simons said.
Police tell News4 the driver is suspected to have been drunk and distracted at the time.
No arrest has been made in the case.