A London Eye Over Baltimore?
Charm City considers new attractions
Thursday, May 5, 2011 | Updated 12:28 PM EDT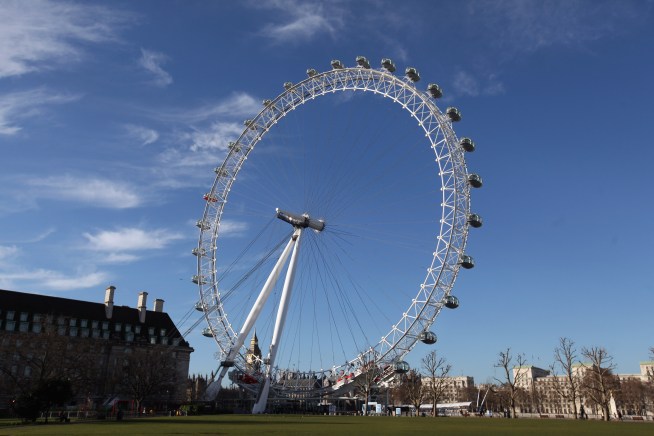 Getty Images
A general view of the London Eye the South Bank of the river Thames on February 14, 2011 in London, England. A full rotation of the giant Ferris wheel takes 30 minutes and rises to a height of 135 metres, on a clear day one can see for 40km from the top.
Baltimore's skyline is likely to change over the coming year as city leaders look for new ways to coax tourists to visit.
Details of nine proposals for new attractions along the Inner Harbor waterfront were released this week. City officials plan to announce the winning projects later this spring and hope to have them ready for the 2012 tourist season, according to a report in the Baltimore Sun.
The proposals from U.S. and European companies include a 200-foot observation wheel -- similar to, but half the size, of the now-iconic London Eye -- an aerial tram and zip line between Federal Hill and the Baltimore Visitor Center.
There is also a proposal for an "aerophare," a $2 million tower with an elevator-like shuttle that would take 12 passengers at a time 130 feet up for a panoramic view of the city. The aerophare -- roughly "flying lighthouse" in French -- is proposed for the west shore of the Inner Harbor, between Harborplace's Light Street Pavilion and the Baltimore Visitor Center, the Sun reported.
Other proposals include beach volleyball courts, miniature golf, a trackless train, a trampoline, a giant swing and kayak tours.