9/11 Victims' Families Oppose Plan for Remains
Families calling for more-ethical protocal for remains.
Monday, Mar 5, 2012 | Updated 11:24 AM EDT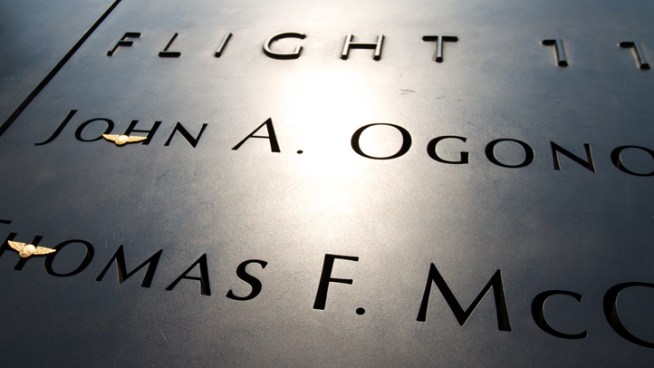 Getty Images
Names of the victims from the September 11, 001 terrorist attacks are inscribed along one of the pools that is part of the National September 11 Memorial at the World Trade Center site.
Families of Sept. 11th victims are calling for federal standards to be set on the handling of human remains from disasters. The group is calling for congressional hearings to set an ethical protocol for the remains.
The group opposes a plan to put unidentified remains of 9/11 victims in a repository at the World Trade Center memorial museum. Families say that would desecrate the memory of their loved ones.
Their opposition comes after the Pentagon revealed partial remains of several victims were incinerated by a military contractor and sent to a landfill. The disclosure came in a report by an independent panel that studied underlying management flaws at Dover Air Force Base mortuary in Delaware.