23 Displaced After Prince William Fire; Woman Charged with Arson
Monday, Oct 17, 2011 | Updated 8:05 PM EST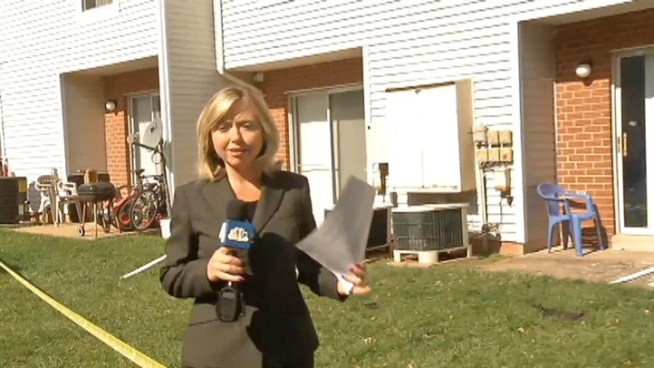 Darcy Spencer
A Manassas woman accused of setting her apartment complex on fire over the weekend, will remain in jail. Tanisha Bates has been charged with malicious burning of an occupied dwelling.
A woman was charged with felony arson after a fire displaced 23 people, including 12 children, and damaged six units in a Prince William County, Va., apartment building.
Firefighters found flames shooting through the roof of the building at 10128 Woodbury Drive after 7 a.m. Sunday. Fire marshals determined that the fire started on the second floor.
Tanisha Bates, 28, was arrested and is being held without bond at the Adult Detention Center.
According to charging documents, Bates admitted to placing a T-shirt on a stove, watching it catch fire and then taking it to her bedroom and placing it on her bed, News4's Darcy Spencer reported. The fire chief said she also knocked on doors, warning people to get out of the building.
Investigators have not provided a motive for the crime. Bates lived at the building less than a month, Spencer reported.
Damage has been estimated at $600,000.
A preliminary hearing was set for Dec. 5.