Find Your Race
Looking for a specific race? Search by locality name, candidate, office, proposition number or description.
You Might Like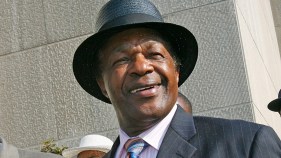 A winter storm watch will be in effect Wednesday, one of the busiest travel days of the year -- and the Maryland State Highway Administration is encouraging travelers not to drive that day.
The president of the University of Virginia's Inter-Fraternity Council says he was sickened by a female student's account of being gang-raped by seven men at a fraternity.
Former D.C. Mayor Marion Barry will lie in repose next week in the John A. Wilson Building, so members of the public can pay their respects.