Republican Bob McDonnell has defeated Democrat Creigh Deeds to become Virginia's next governor. Check out all of the election results below for Virginia and Maryland.
Creigh Deeds

(D)
41%
815,461
Bob McDonnell

(R)
59%
1,159,164
Bill Bolling

(R)
56%
1,102,340
Jody Wagner

(D)
44%
850,813
Ken Cuccinelli

(R)
58%
1,118,785
Steve Shannon

(D)
42%
825,066
Find Your Race
Looking for a specific race? Search by locality name, candidate, office, proposition number or description.
You Might Like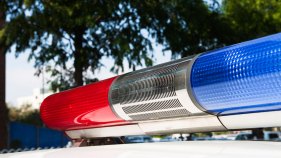 A Maryland State Police trooper is accused of forcing a woman to have sex with him at gunpoint Monday morning, according to Prince George's County Police.
An all-clear was given Monday afternoon at Walter Reed National Military Medical Center, more than three hours after someone reported hearing a single gunshot on campus.
A homeowner shot and killed his former romantic partner, who is accused of breaking into the house in Upper Marlboro, Maryland, according to Prince George's County Police.