Republican Bob McDonnell has defeated Democrat Creigh Deeds to become Virginia's next governor. Check out all of the election results below for Virginia and Maryland.
Creigh Deeds

(D)
41%
815,461
Bob McDonnell

(R)
59%
1,159,164
Bill Bolling

(R)
56%
1,102,340
Jody Wagner

(D)
44%
850,813
Ken Cuccinelli

(R)
58%
1,118,785
Steve Shannon

(D)
42%
825,066
Find Your Race
Looking for a specific race? Search by locality name, candidate, office, proposition number or description.
You Might Like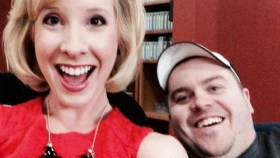 Just one day after two of their own crew members were killed during a live broadcast, the news team at Virginia station WDBJ-TV regrouped, gathered together and leaned on one another for the live broadcast...
Former Virginia Gov. Bob McDonnell has not met the legal standard that would warrant allowing him to remain free while he appeals his corruption convictions to the Supreme Court, U.S. Solicitor General Donald B.
The boyfriend of a reporter killed in an on-air shooting appeared at the Virginia station where both worked on Thursday, telling his co-workers and viewers that he wants to tell his girlfriend's story even as he...