Find Your Race
Looking for a specific race? Search by locality name, candidate, office, proposition number or description.
You Might Like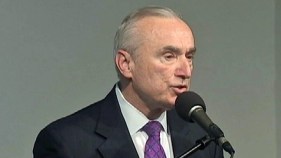 You may have to make some different plans for lunch Thursday as thousands of fast food workers across the country walk off the job to fight for higher wages.
One of the world's richest women is scheduled for trial on a reckless driving charge that authorities say resulted in the death of an 86-year-old woman.
Bill Bratton, who served as NYPD commissioner under Rudy Giuliani, has been chosen for the post for a second time to serve under Mayor-elect Bill de Blasio, who campaigned on a promise to change police tactics...