Find Your Race
Looking for a specific race? Search by locality name, candidate, office, proposition number or description.
You Might Like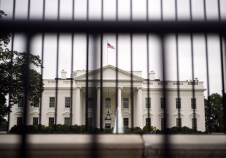 A Maryland man is in custody after jumping the White House fence Wednesday night.
Police from across Virginia have stepped up a search in Charlottesville for personal items that could help them solve Hannah Graham's disappearance.
NFL Commissioner Roger Goodell has been told to testify in Ray Rice's appeal of his indefinite suspension, a person familiar with the case told The Associated Press on Wednesday night.