Republican Bob McDonnell has defeated Democrat Creigh Deeds to become Virginia's next governor. Check out all of the election results below for Virginia and Maryland.
Creigh Deeds

(D)
41%
815,461
Bob McDonnell

(R)
59%
1,159,164
Bill Bolling

(R)
56%
1,102,340
Jody Wagner

(D)
44%
850,813
Ken Cuccinelli

(R)
58%
1,118,785
Steve Shannon

(D)
42%
825,066
Find Your Race
Looking for a specific race? Search by locality name, candidate, office, proposition number or description.
You Might Like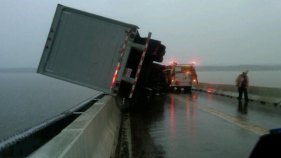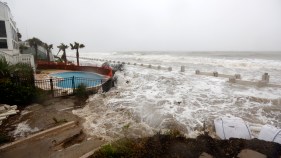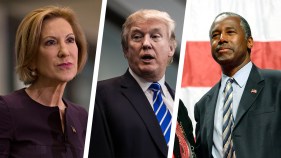 Dominating the time of possession, the Washington Redskins drove down the field in the fourth quarter before Pierre Garcon caught a 4 yard touchdown pass with 26 seconds left, giving the Redskins a 23-20...
The hospital would not say what sparked the altercation and did not identify the patient or the security guards.
Donald Trump remains ahead in the early Republican nominating contests of Iowa and New Hampshire, but his lead has shrunk from a month ago, according to new NBC News/Wall Street Journal/Marist polls of these two...