Recipe: Silver Diner Gluten-Free Turkey Meatballs
Friday, Oct 4, 2013 | Updated 4:59 PM EDT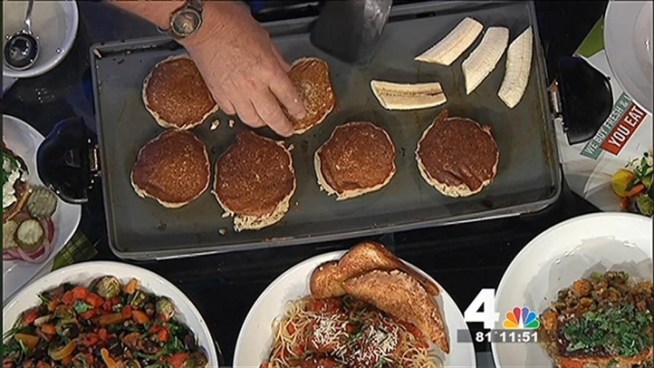 Barbara Harrison
The Silver Diner's executive chef Ype Von Hengst and assistant chef Vincent give healthy, kid-friendly recipes to make cooking for the whole family an ease.
Ingredients:
• 1/3 cup diced carrots (1/4")
• 1/3 cup diced onions (1/4")
• 1/4 cup diced scallions
• 1 tsp. salt
• 1/2 cup of cooked quinoa
• 1 tbsp. brown sugar
• 1 tsp. black pepper
• 1 tsp. chopped sage
• 2 Tbsp. ketchup
• 2 eggs
• 2 lbs. ground turkey
Recipe:
1. Preheat oven to 350 degrees.
2. Mix together the first 10 ingredients (except the ground turkey).
3. Place the ground turkey into the mixing bowl and mix by hand.
DO NOT OVER-MIX or meatballs with become stringy and tough.
4. Scoop the mixture into your hand and lightly pack it into a ball. Place the meatball onto a sheet pan lined with parchment paper.
5. Cook meatballs for approximately 12 minutes, until the internal temperature is 160 degrees.
Serve with gluten-free pasta and your favorite gluten-free tomato sauce and parmesan cheese.