"The Apprentice": Who's Gone?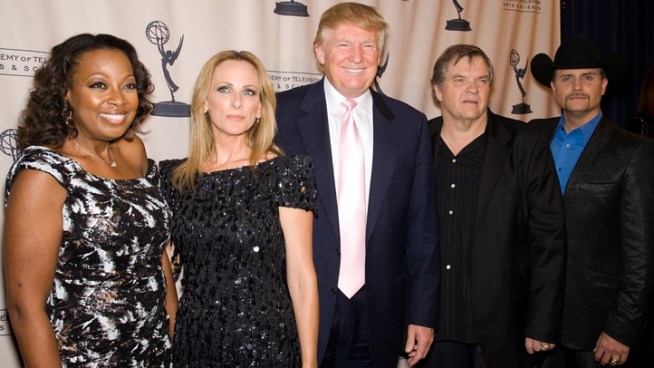 FilmMagic
NEW YORK, NY - APRIL 26: (L-R) Star Jones, Marlee Matlin, Donald Trump, Meatloaf and John Rich attend An Evening with "The Celebrity Apprentice" at Florence Gould Hall on April 26, 2011 in New York City. (Photo by Gilbert Carrasquillo/FilmMagic) *** Local Caption *** Star Jones;Marlee Matlin;Donald Trump;Meatloaf;John Rich;
Last night's "The Apprentice" was pre-empted for many viewers, and they missed a chance to see who would be getting the heave-ho.
Well, turns out, Hope is lost. Hope Dworzczyk, that is.
The Playboy model was fired by host Donald Trump, but not before getting a front seat to a heated exchanged between fellow firing line targets NeNe Leakes and Star Jones.
"I don't like people who aren't loyal, people who aren't trustworthy," shouted an irate Leakes. "I respect Star's desire to win, but low-down dirty backstabbing, I can't respect that."
She went on to add that "most people I run into don't like [Jones]."
The full episode of "Celebrity Apprentice" will be rerun in its entirety this Friday on CNBC and on Bravo this Saturday, if you want to catch all the shouting yourself.
You'll also get a second look at La Toya Jackson's successful bid to return to the competition on the men's side and Niki Taylor's cameo for Team Backbone.
Selected Reading: Daily News, Los Angeles Times, MSNBC