'Voice' Winner to Perform for Memorial Day in D.C.
Thursday, Apr 24, 2014 | Updated 1:51 PM EDT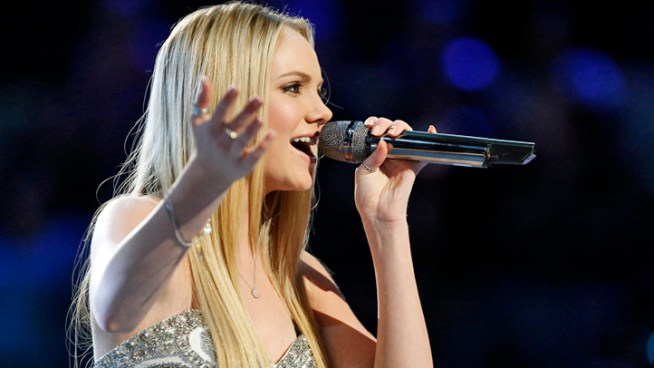 Trae Patton/NBC
THE VOICE -- Episode 419A "Live Show" -- Pictured: Danielle Bradbery -- (Photo by: Trae Patton/NBC)
The 2013 winner of TV's "The Voice'' will perform at this year's National Memorial Day Concert on the Capitol lawn in Washington.
Organizers are announcing plans Thursday for the Memorial Day festivities on May 25. The lineup this year includes Colin Powell along with Danielle Bradbery from "The Voice.''
Other entertainers performing include actress Dianne Wiest, Broadway star Megan Hilty, bandleader Doc Severinsen and singers Jackie Evancho and Anthony Kearns. They will perform with the National Symphony Orchestra.
Actors Gary Sinise and Joe Mantegna will host the program again this year. The concert will be televised May 25 on PBS.
This year's concert will welcome home service members returning from Afghanistan and honor those who were killed or critically wounded. This marks the concert's 25th anniversary on the National Mall.