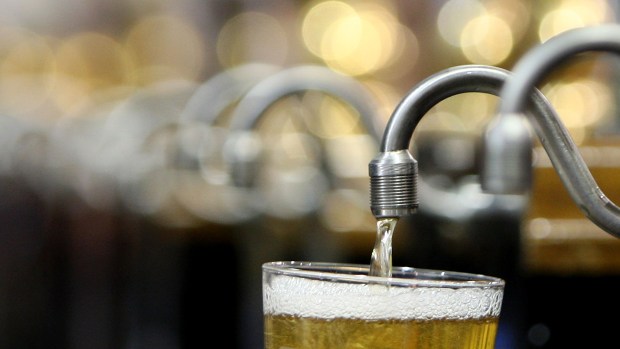 Getty Images
It's always five o'clock somewhere, and in Radford, Va. on Saturday, April 14, you can ritualize happy hour all day long at the second annual New River Brewfest.
From noon to 6 p.m. on the grounds of the
Nesselrod Bed & Breakfast
(7535 Lee Highway, Radford, Va.), you'll be tasting craft brews from five local brewers: Devils Backbone, Lost Rhino, Bull and Bones, Legend and The River Company.
Don't worry about bringing your red Solo cup, because you'll be given a complimentary New River Brewfest cup made of... actual glass! Like for grownups!
Bring a few chairs and pack for a picnic -- there are nine acres of the estate on which to relax and listen to live music throughout the day. The Worx Band and
Spoon Fight
will perform.
The fest may be four and a half hours away from D.C., but your ticket supports the
Virginia Craft Brewer Guild
and
we're sure you can find plenty of
activities
around the area as you make your way along the Blue Ridge Parkway.