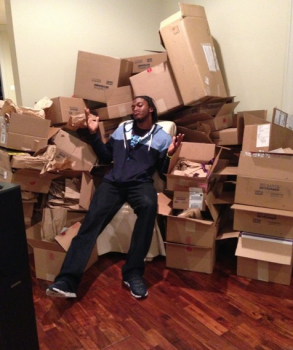 @RGIII
Last week, it was revealed that Robert Griffin III and his bride-to-be, Rebecca Liddicoat, are to be married in July.
Through some expert sleuthing, my predecessor on this very site, Sarah Kogod, found RGIII's wedding registry at Bed Bath & Beyond. So what else is there for bored football fans to do in May than buy some place settings and non-stick cookware for an All-Pro quarterback?
Of course, there were those on Twitter who felt that Griffin shouldn't be accepting gifts from fans who make significantly less money than he does. Others even called the fans' motives into question.
---
Follow Adam on Twitter @AdamVingan and e-mail your story ideas to adamvingan (at) gmail.com.