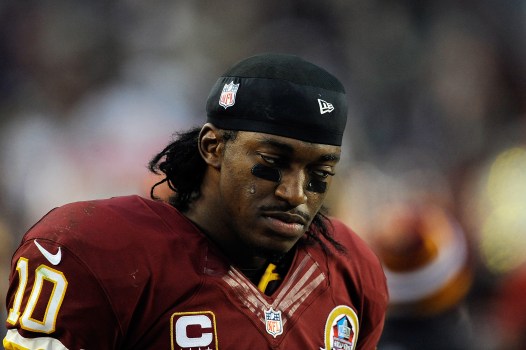 Getty Images
In non-completely ridiculous Robert Griffin III-related news, the Redskins announced Friday that the quarterback is "questionable" for Sunday's game against the Cleveland Browns.
Griffin has been practicing all week on his sprained right knee, an injury that he suffered late in the fourth quarter of last week's 31-28 overtime victory over the Baltimore Ravens. Griffin said Wednesday that he was hopeful that he would be able to start against the Browns.
As for when a decision would be made, head coach Mike Shanahan, who has been quiet all week, said that Griffin's status will be announced right before the game Sunday.
---
Follow Adam on Twitter @AdamVingan and e-mail your story ideas to adamvingan (at) gmail.com.