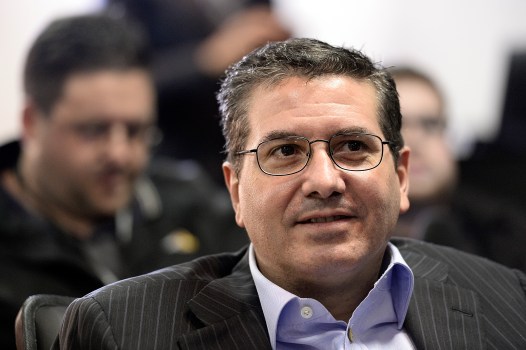 Getty Images
Washington Redskins owner Daniel Snyder.
As the political battle surrounding the Washington Redskins' polarizing name continues, the team hired a K Street lobbying firm last month, according to Politico.
The Redskins hired McGuireWoods Consulting in late May, one week after Democratic senators sent a letter to the NFL urging it to act on behalf of those who find the team name to be racist.
The firm will focus on "discussions of team origins, history and traditions, Washington Redskins Charitable Foundation and youth sports, activities of Original Americans' Foundation."
---
Follow Adam on Twitter @AdamVingan and e-mail your story ideas to adamvingan (at) gmail.com.