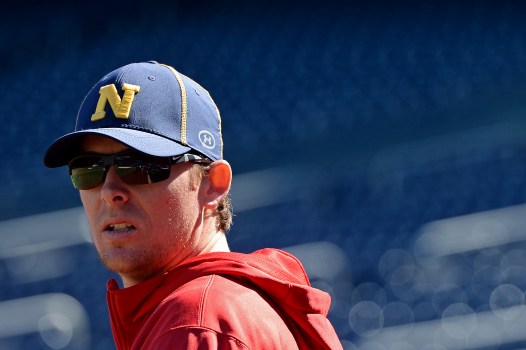 Getty Images
One day after the deadly Navy Yard shootings, the Nationals returned to their ballpark located just mere blocks away to play a day-night doubleheader with the Braves. As a show of support to those affected by the tragedy, Nationals players wore Navy caps during batting practice Tuesday.
(Photo credit: Getty Images)
First pitch for the opening game is at 1:05 p.m. Game 2 begins at 7:05 p.m.
---
Follow Adam on Twitter @AdamVingan and e-mail your story ideas to adamvingan (at) gmail.com.