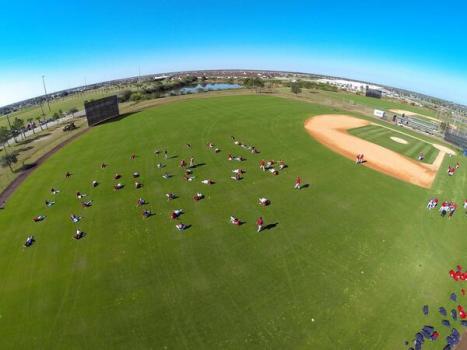 @Nationals
With the start of the 2014 season less than two months away, the Nationals have reconvened in sunny Florida for spring training.
They brought with them an aerial drone with a GoPro camera affixed to it, apparently to record footage for scoreboard videos at Nationals Park.
The footage it has captured thus far is pretty impressive. Take a look:
Cool, right? Wonder if they will let me borrow it.
---
Follow Adam on Twitter @AdamVingan and e-mail your story ideas to adamvingan (at) gmail.com.