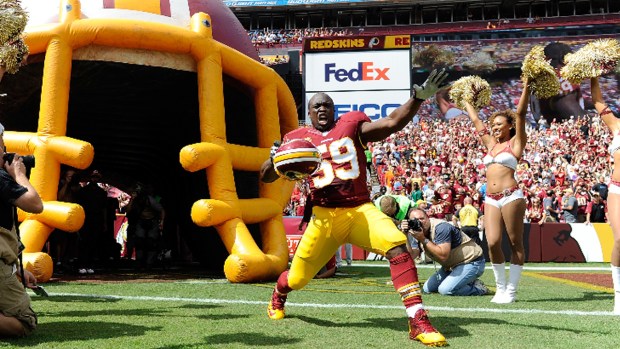 The Washington Redskins teased a "major player announcement" Wednesday afternoon, and it was revealed that linebacker London Fletcher will retire at season's end, wrapping up a 16-year career.
Undrafted out of John Carroll University, Fletcher entered the NFL in 1998 as a member of the St. Louis Rams. He has been with the Redskins since 2007 and is only one of four players in NFL history to play in 250 consecutive games.
---
Follow Adam on Twitter @AdamVingan and e-mail your story ideas to adamvingan (at) gmail.com.