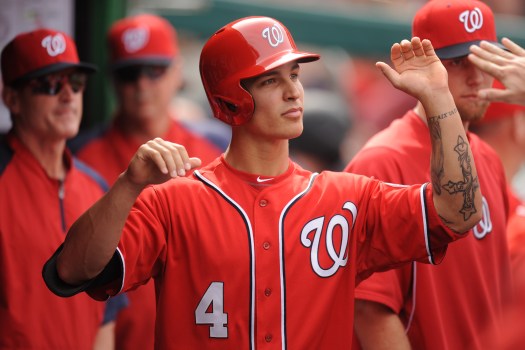 Getty Images
I interrupt your Memorial Day weekend to share with you Jose Canseco's staunch support of Nationals reserve infielder Zach Walters.
Forget about Bryce Harper and Anthony Rendon. They are a bunch of scrubs. Walters is MVP material.
This after Walters went 1-for-4 with three strikeouts against the Pirates on Friday.
Of course, this is no knock on Walters. I have the utmost respect for a grown man who will use the score from "Frozen" as his walk-up music. Someone should just check on Canseco. Moreso than usual.
---
Follow Adam on Twitter @AdamVingan and e-mail your story ideas to adamvingan (at) gmail.com.