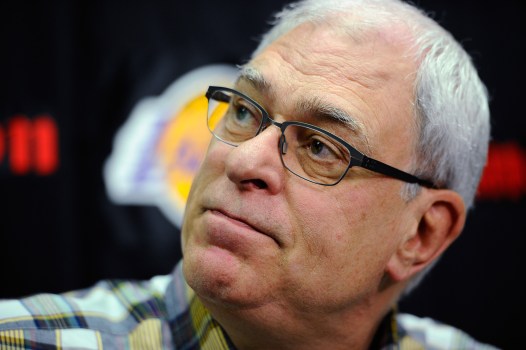 Getty Images
(OK, so maybe the headline was a smidge misleading, but you're here now, so let's not dwell on it.)
The Nationals are struggling. They are one whole game under .500 (10-11) for the first time since the end of the 2011 season after Wednesday's 4-2 loss to the Cardinals, their fifth loss in six games. Washington only managed four runs in three games while being swept by St. Louis, which was making its first visit to Nationals Park since last fall's NLDS.
Oh, and Stephen Strasburg has lost four straight, the longest losing streak of his young career. And Davey Johnson is on "monkey tilt," whatever that means.
So what can the Nationals do to possibly turn things around? Adam Oates, who just sort of did the same thing, is currently unavailable, so the next logical step would be former Bulls/Lakers head coach Phil Jackson.
At least, according to Jayson Werth.
The "Zen Master" just turned down the Cleveland Cavaliers opening, so he is around.
Or maybe they can sacrifice a (rubber) chicken, which is actually happening later today.
---
Follow Adam on Twitter @AdamVingan and e-mail your story ideas to adamvingan (at) gmail.com.