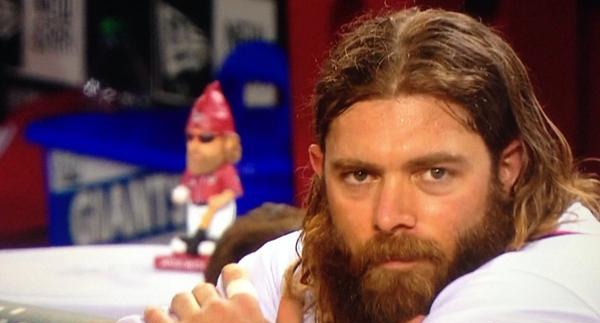 @RecordsAndRadio
Tuesday, 25,000 Jayson Werth garden gnomes were procured by lucky fans at Nationals Park. Not among those fortunate few: Jayson Werth.
The inspiration behind the transcendent promotional giveaway did not leave with one of his own.
Werth -- and the Nationals -- did not put together their most inspiring performance against the New York Mets in front of 40,686 fans. Werth went 1-for-4 in Washington's 6-1 loss.
"Unfortunately we weren't able to get a win for them," Werth told reporters. "A night like tonight, when it's your giveaway, you've got a bobblehead or a gnome or whatever, you'd like to perform a little better than I did. So I feel bad about that, and obviously the loss hurts a little."
All 25,000 gnomes were handed out by 6:15 p.m. -- almost an hour before first pitch -- according to the Nationals.
---
Follow Adam on Twitter @AdamVingan and e-mail your story ideas to adamvingan (at) gmail.com.