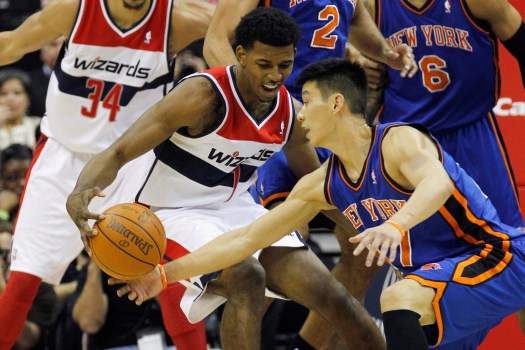 Getty Images
Memories...
Thursday, the D.C. community lost two of its most incandescent figures: JaVale McGee and Nick Young.
The Washington Wizards traded both of them -- McGee to the Denver Nuggets and Young to the Los Angeles Clippers -- in what owner Ted Leonsis called yet another step in the team's rebuilding plan.
To show their appreciation, McGee and Young took to Twitter:
Early Friday morning, McGee gave us an update on his whereabouts:
I'm going to need a minute...
---
Adam Vingan is co-founder and editor of Kings Of Leonsis, a Caps-centric blog, and is the Capitals Editor for SB Nation. Follow him on Twitter @Adam_KOL and e-mail your story ideas to adamvingan (at) gmail.com.