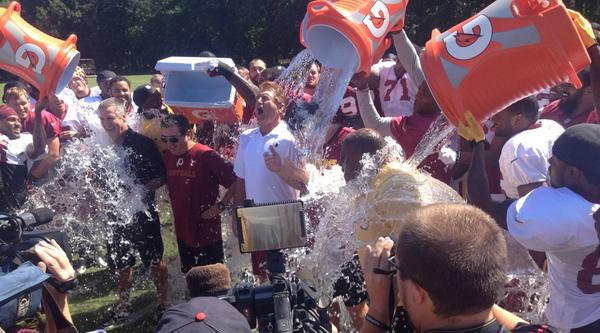 @NBCDianna
On Thursday, I shared with you Keith Olbermann's challenge to Daniel Snyder to participate in the #IceBucketChallenge to raise money and awareness for ALS.
Well, I doubt that Snyder accepted Olbermann's specific dare, but the Redskins owner and coach Jay Gruden were both drenched following practice Friday.
Here is more visual evidence of the challenge, which also featured former Redskin Joe Theismann, president/general manager Bruce Allen and PR guy Tony Wyllie.