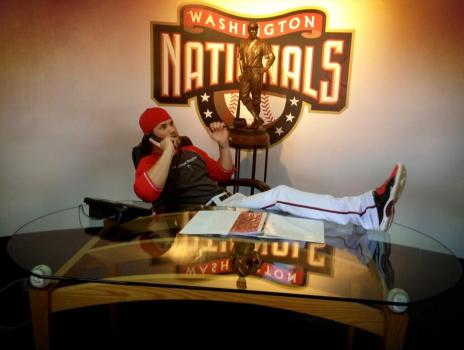 @BHarper3407
How do you spend your days off? Do laundry? Plant azaleas? Go to the hardware store just to browse?
When Bryce Harper has a day off, he crashes softball games on the National Mall, scores game-winning runs, takes season-ticket orders and gets a magical card that gives him free Chipotle for life.
And here I thought that organizing my DVD collection alphabetically was productive...
---
Follow Adam on Twitter @AdamVingan and e-mail your story ideas to adamvingan (at) gmail.com.